Last Update Date:2023/9/21
Supported App Versions:6.8 and above
* The image on the page may differ from the actual app screen.
Log List Screen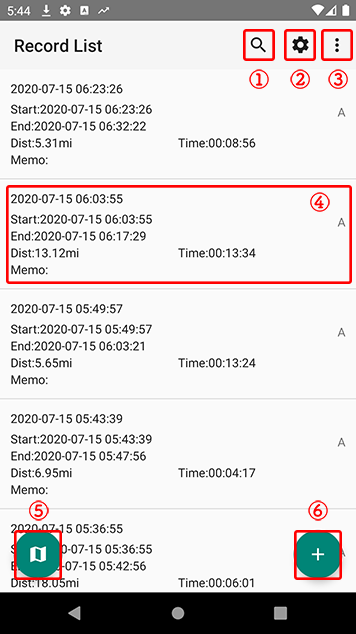 You can search the logs
This will open a setting screen
See image below
Log information The log display screen will open
Opens a screen showing all the logs
Logging screen will open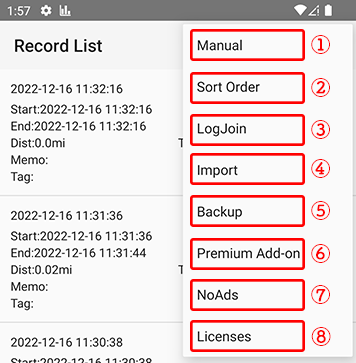 RouteHistory Manual page will open (current page)
The order in which logs are displayed can be changed
The log join screen will open (*About LogJoin)
The import screen will open (*About Import)
The backup screen will open (*About Backup)
The Premium Add-On purchase screen will open
Ad-hiding rewards ad opens
License information will open
Deleting Logs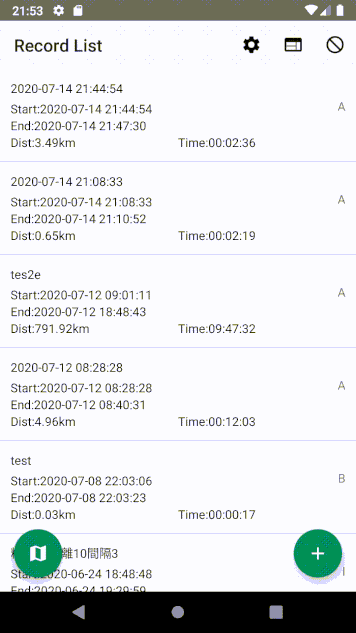 You can delete a log by swiping left on the log you want to delete.
Hide Ads
When you watch a rewarded ad, the banner ad at the bottom of the screen will be hidden for 72 hours.
You may not be able to view the reward ads while the banner ad is hidden and depending on your network connection.